Hotel Villa Ave is just a few meters from the beach, in the center of Finalpia in a quiet neighborhood close to all types of stores (shops, supermarkets, bars, restaurants, banks, pharmacy, etc).
The rooms, recently restructured and refurbished, are equipped with all modern services.
Villa Ave offers careful and punctual service, guaranteed by the owners who are quite attentive to the quality of service.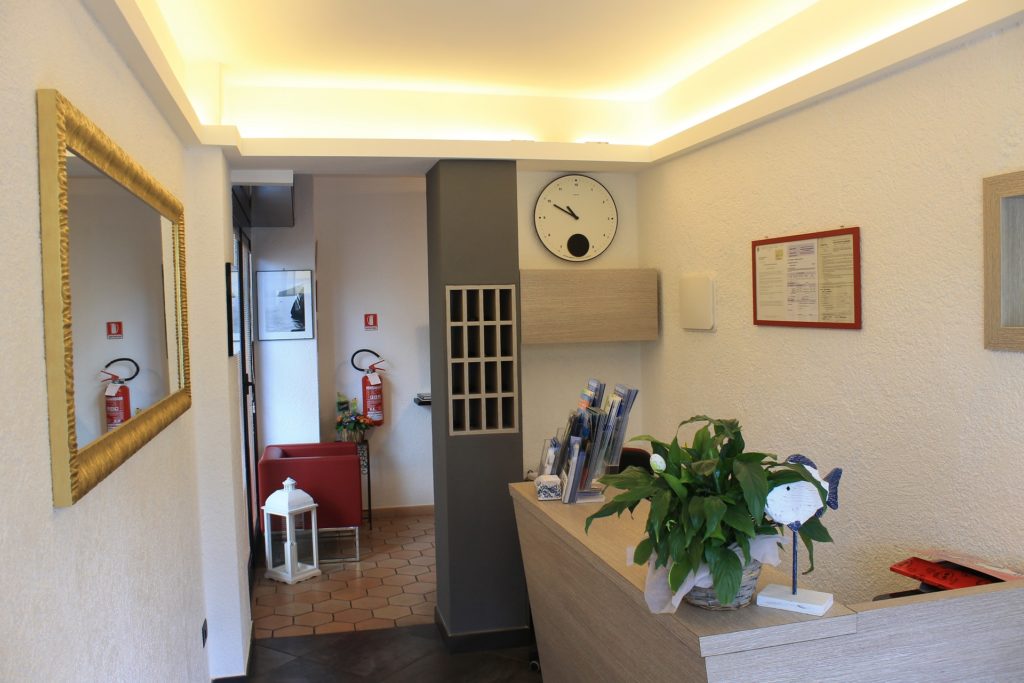 Upon arrival you'll find Silvia welcoming you with her smile and kindness; she has been running this quaint, charming hotel for over thirty years alongside her husband Angelo. Several services are included in the room charge (B&B, half or full pension)  such as comfortable rooms with private WC, central heat, buffet breakfast, free wifi in common areas, etc. Villa Ave has 8 standard rooms and 2 family room.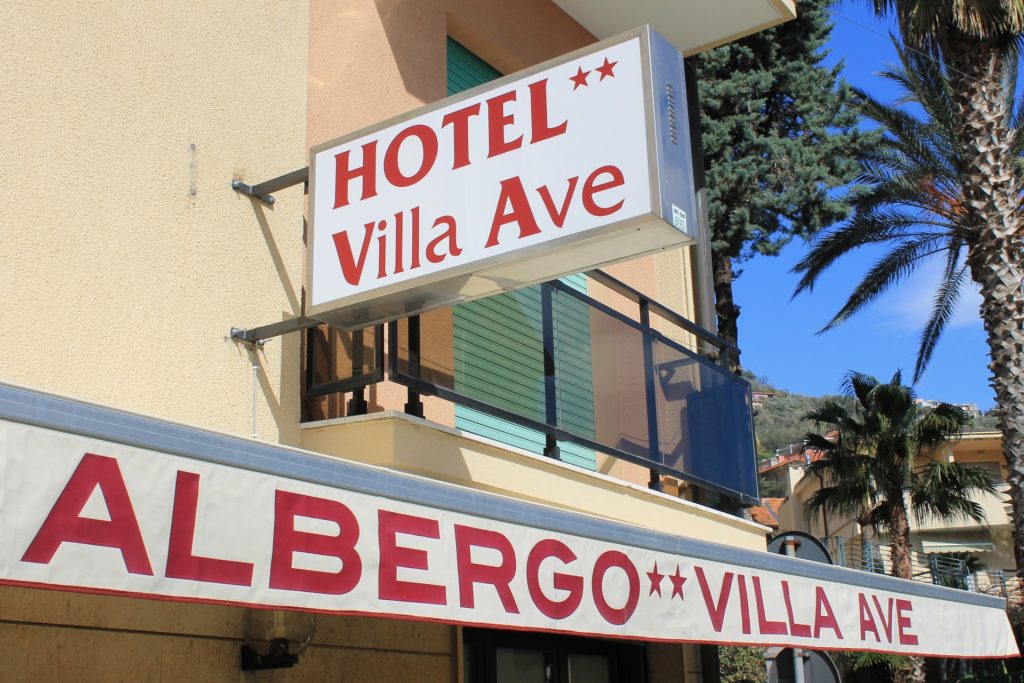 Hotel Villa Ave is open, from April to September. The hotel has a reception area, a bar and breakfast room, a restaurant area and 8 standard rooms and 2 family rooms. The rooms, all recently restructured and refurbished, are equipped with all modern comforts. Our guests also receive access to a private, outdoor garage for only 5 Euros per day per car; for bikers the possibility of using (free of charge) the services of our bike room.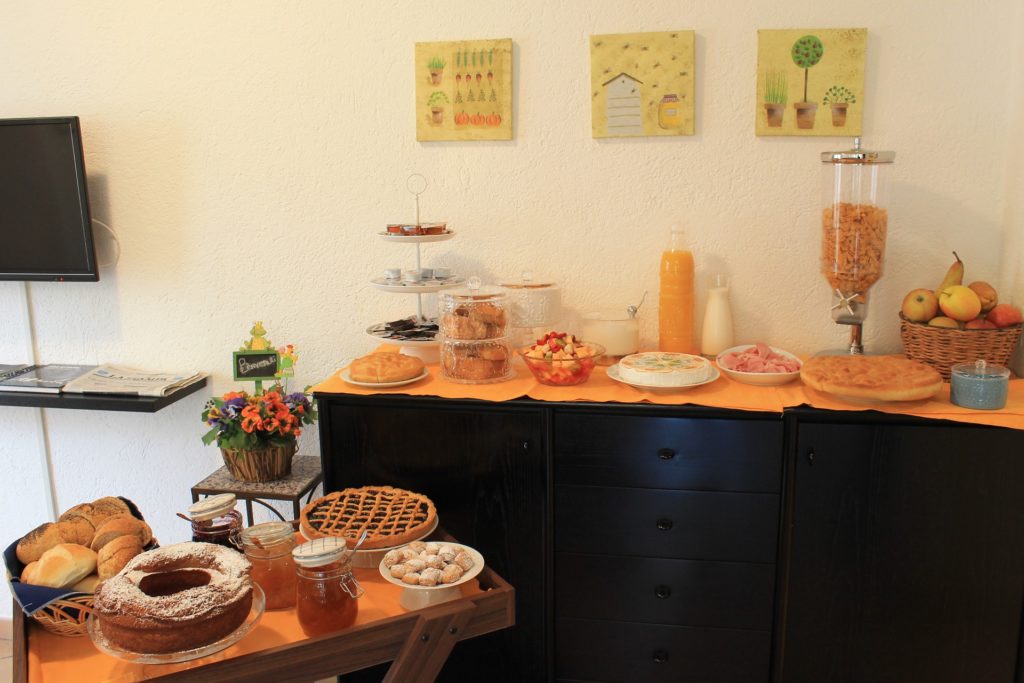 Buffet breakfast is served in the charming bar and breakfast room, with all delicacies carefully selected by Silvia to combine sweet and savory,  warm and cold beverages with typical Ligurian treasures: focaccia, artisan jams and marmalades, fresh fruit salads, homemade cakes, yogurt, cereals, whole wheat and grain breads, cheese and ham, etc.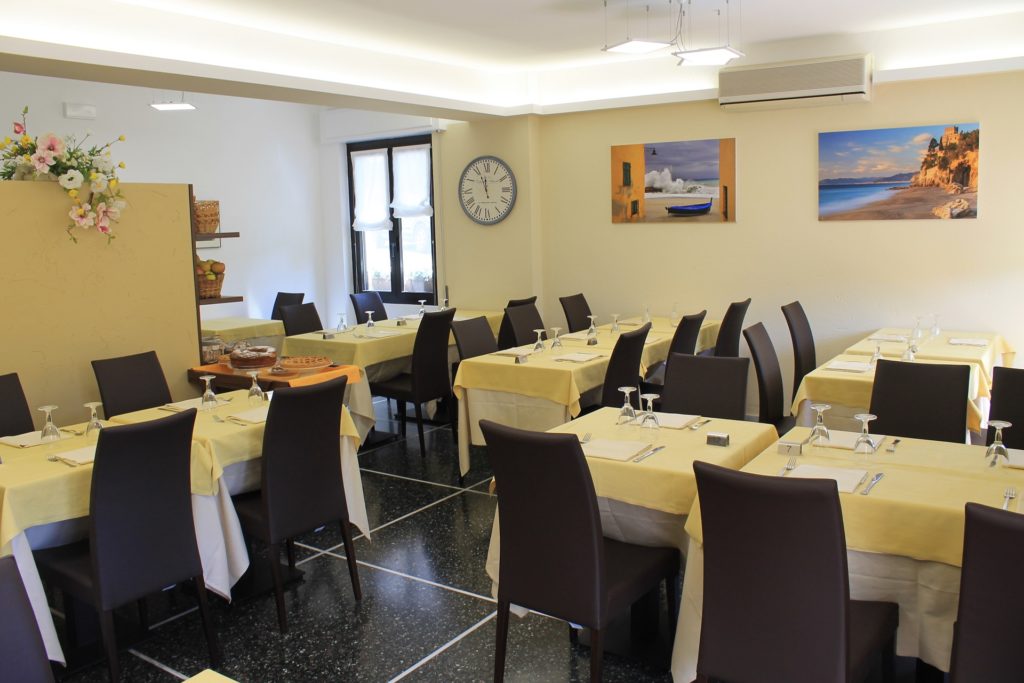 The hotel restaurant, with the kitchen carefully monitored by the owners, offers a rich selection of Mediterranean products and dishes with special attention to all local, traditional Ligurian specialties.
For guests with special dietary needs and/or children, "the kitchen" is happy to meet your needs in any way.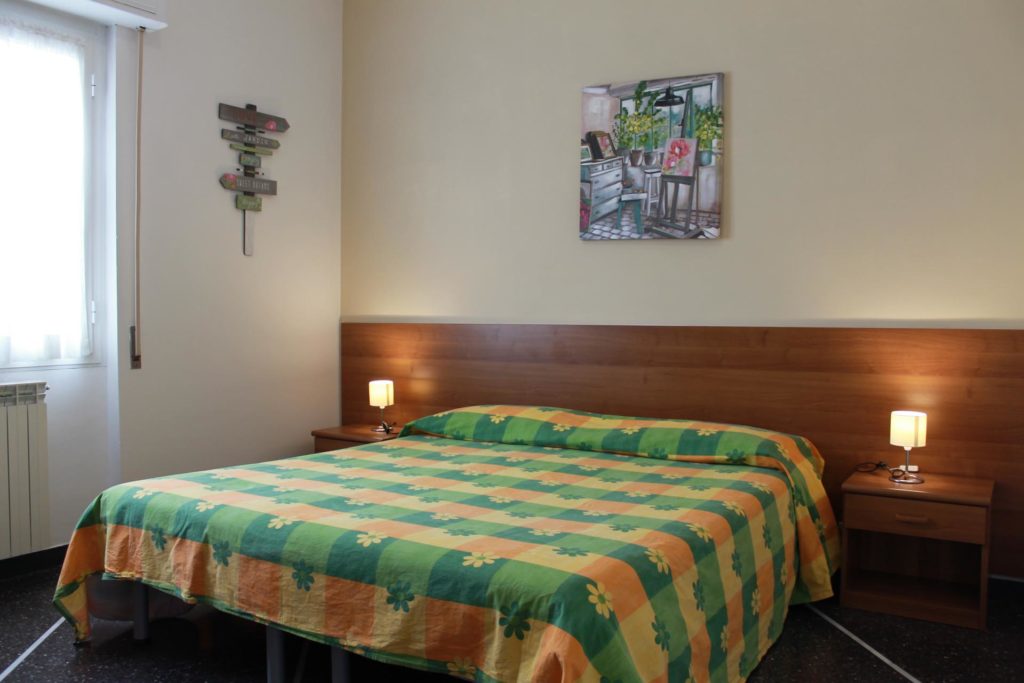 We offer two fully furnished apartments, ideal for families with children and outdoor enthusiasts, located in Finalpia just a few meters from the beach. Silvia Apartment: full of light, 80 square meters, with 4 rooms, sleeping up to 7 people. Manu Apartment: in a quiet neighborhood, 60 square meters, with three rooms, sleeps up to 4 people.
Finale Ligure Weather
14°
Humidity:82%
Clouds:75%
Wind (SSE):6kph
forte pioggia
Sunday
14°
Monday
8°
Tuesday
11°
Wednesday
11°
Do you want to receive updates about offers and promotions for the Villa Ave Hotel? Sign up for our newsletter!